Completely Independent Third Party Election Service
for the Community Association Industry & beyond...
Welcome!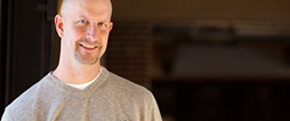 Thanks for visiting our site. We are always striving to improve our solutions, visibility, image and relationships with our new and existing clients as well as our business partners in the industry. We value your patronage. If there is anything we can do to enhance your experience with The Inspectors of Election, please contact us.


Our business was founded on three principles:
1) TIE provides you experienced, trained industry savvy personnel.
2) TIE provides you the most current technology for safe, fast, error free elections.
3) TIE protects the manager/management company from risk.
Why TIE

With our long-standing expertise, in-house capabilities and trained staff and inspectors, can provide your association with the most efficient and cost-effective election than can be conducted by any other resource, when our services are compared in an apples-to-apples manner.

Always Looking We are always on the look out for quality professionals that are interested in working with association elections. We have a variety of positions available. Fill out a quick form and we'll get started...

News & Events We will be launching the new look of our voting website with the "Manager of the Year Award" Contest.Click here to Learn more.