Inspector of Election Testimonials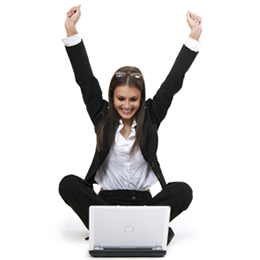 TIE surprises our clients each day with professional and quick response time to their needs, wants and questions.
"The election went off without a hitch. All of you, including the onsite staff did a superlative job. Frank and I looked at each other the day after and just nodded – "Let's sign them up for next year."
BTW, the chair of the Election Committee said very nice things about TIE during her report of election results at the end of the annual meeting."
LB/F
"Outstanding service in every respect! I wish we'd had more time to chat and I to obvserve your activities. For the first time in my recollection, we had a completely orderly process and no squabbles.
Many thanks.
Cheers,"
Pete - Capri by the Sea
"Marc, Kurtis, Loren,Thanks again for great support on another ballot measure. Always a pleasure working with TIE.
Best regards,"
Jim - Mt. La Jolla Association

"Dear Mr. Poland - I want to take this opportunity to express my deep appreciation to you for the  professional manner in which you and your very capable staff conducted our election.  From beginning until and through today it was evident you performed like the true professionals you are.  I am extremely confident we will use and recommend your services again."
Sincerely,
President SCCA
"Thanks Kurtis and Marc - this online voting was SO easy and eliminated SO much time, trouble, expense and tittle-tattle..." Susan Smith-McGlohin, Board Secratary, R-Ranch in the Sequoisas.
"I wanted to thank you for an outstanding job. Nancy and her team were very professional and it was unbelievable how fast we got the results. Sure beats having 30 or more volunteers trying to get their numbers to match up, and trying to get the count done in four or five hours! And, having an organization like yours handle this process left no room for doubt in the election results. Thank you," Susan
"TIE's expertise was evident in every stage of the election process. What we appreciated most, however, was the responsiveness of TIE's staff – whatever the problem, they were prompt in delivering a solution. Thank you!" B.C. Silver Mountain Condominium Association
"Marc and his team have developed what is unquestionably the finest election software I have seen. They took a confusing, time consuming process (for many states) and made it a piece of cake. It's pretty impressive." M. L.
"It was an absolute pleasure working with both yourself and Kurtis.  Although I came into this late in the game, you walked me through the entire process and always had what we needed. When Kurtis was on-site, he as well, was able to produce any documentation that was needed. Thank you again"
Megan Rochford, General Manager

"I sincerely appreciate all of the hard work and effort you put into making this a clean and legitimate election.  You, your staff and your company are a class act.  Thank you." FRED DORTON JR, JD.MBA

"On behalf of the homeowners here at Scottsdale, I would like to express our most sincere thanks in acknowledging your organization's overall team efforts.  Your organization's ability to work on short notice, provide excellent services, and deliver time and time, while meeting important deadlines, is impressive.I would not hesistate in recommending your services to anyone. I look forward to working with you in the furture."
Woody Rowell Jr.,MBA
"The Inspector of Election is fabulous.  Because they take care of all the details, it allows me to focus on homeowner participation. This teamwork and focus has assisted the HOA to reach quorum before our mail in deadline for ballots for several years in a row.  And gives us peace of mind to know that it is a legal and valid election.  Many thanks!"
Tonia Ferreira, CCAM, CMCA
"All California Managers,
I would like to let everyone know about he job "The Inspector of Elections" performed for us for our annual election. Our election was held on February 7, 2009. It was a pleasure to work with Marc Poland and Marj Peterson. They were very professional in every aspect of the election process. The 1137 ballots were counted within a two (2) hour time span. I would recommend their services to anyone in California."
GM, Silver Lakes Association
" Colleagues –
I just finished a very complex election process for recall of Board of Directors, with election of replacement directors all being done at the same time.  Some of the complexities included: 
Bifurcated process – one ballot result leading directly into tally of second ballot.
Right to clear delinquencies right up to the time of balloting assured by the governing documents.
Whole and fractional members with whole and fractional voting interests. 
In any case, precise ballot design, concise instructions, automated registration and check in process, electronic weighting and counting of ballots, and immediate results made for a very smooth election as emotions were high and the weather was cold.  There were a minimum of uncounted ballots and errors made by electorate. 
The professionalism of Marj Peterson and Marc Poland could not have been higher.  I highly recommend The Inspectors of Election to anyone looking for professional results in  a large scale election….."
GM – Warner Springs, CA
" I appreciate your excellent service and open avenue of communications during this process.  I can definitely recommend your services."
Association Manager -- Murieta, CA

" I want to thank you and your team for the outstanding job you did with our election. Everything ran smoothly and as it turned out I enjoyed the results. Please thank the members of your team for me and I look forward to working with you in the future."
Bob H.
"Again, thank you for your help.  Your company is far more thorough and professional than the company that we used last year."
CM, Temecula, CA
"Thanks again for another successful election. Your team did an outstanding job again this year, and we still can't believe how fast your equipment counts those ballots. We look forward to working with the TIE again next year."
Robert Figeira, Executive Director, Woodbridge Village Association

"Thanks for being so accommodating to our Association. I for one, appreciate having the professionalism you bring to our meeting, and the voting process."
CM, Treasurer
"With the new California laws we hired TIE for our first election.  With accumulative voting and a resident election committee to work with  -  TIE operation was outstanding, very professional, and we had ZERO problems.  Thanks - see you next year"
Bob Figeira, Executive Director, Woodbridge Village Association
"Wow! You guys are fast!"-- Wendy, Community Manager
"Jeez... this is a great service!!!!--Sharon, Management Agent
"Dear all, Thank you for everything! This is my first time using an election service and it has been a very pleasurable experience. Thank You!"
HH, Community Manager