Independent Election Administration Solutions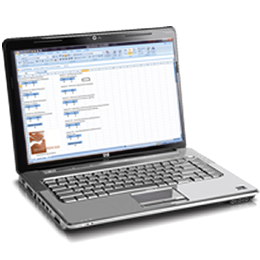 The Inspectors of Election (TIE) is an independent third-party election service provider. We offer a turn-key solution to association elections via paper, online or any combination thereof. We have served over 175,000 association members in the states of Arizona, California, Colorado, Florida, Minnesota and Texas. 
We recognized that changes in the Community Association election process and procedures will require a greater level of expertise to support election planning, coordination and execution in order to have successful and compliant elections.

TIE was developed from within the Common Interest Development industry for our industry and was established on three fundamental principles:
1) Provide our clients with the best qualified and most professional personnel  

2) Provide the most current and most efficient technology to support the election process

3) Protect the manager and/or management company 



From the research of your governing documents and civil codes to Election Certification, we offer the most professional and cost-effective election administration for your next election. Our standard services include:
1) Review of Governing Documents
2) Develop a tailored Action Calendar for your election
3) As an option - facilitate candidate solicitation via paper, online or both
4) Prepare Election Package of Ballot, Notice, Agenda and any other information you would like to include to the membership
5) Sort, stuff and Mail Election Package to the Membership
6) Receive Ballots from your members and track quorum
7) Count Ballots and produce the results at the meeting.
8) Certify the voting event and provide written certification to the Board of Directors
9) Provide an option to notify members of the results of the election
Since each Homeowner Association is unique, we tailor our services to accommodate your needs. Please click the button below and fill out our quote form to receive a proposal within 48 hours if not sooner.
Request a Quote

The Inspectors of Election offers a variety of effective solutions for your Association.
Optional Election Services TIEiVote™ Online Voting Solutions AutoVote™ High-speed Ballot Scanning