Partial Hybrid Online Election Solution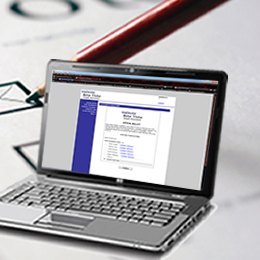 Our Partial Hybrid system offers your association the opportunity to provide online voting for your members in which you have selected to electronic means of communication as their preferred method of communication with the association. and mail paper election packages and ballots to those you do not. The beauty is that you offer the option to the mailed recipients to vote online. If they choose to do so, via a couple simple agreement check boxes, they can provide their email for future association business. This solution offers our basic service of all inclusivity. We administer your complete election via online and paper.
This solution is a nice blend of full online election service and our mailing service. You can ensure that everyone is properly notified and given the opportunity to vote online. If your members have chosen not to be associated with electronic communication, they are given the opportunity to cast their votes via paper ballot. As the independent third party, we control those ballots and produce online and paper tally results and the election certification upon completion of the event.
Online elections and voting offers a stress-free, efficient and cost effective solutions for your Association.
Complete Online Election Service Full Hybrid Online Election